Combining the Best Secuirty and Scalability to Meet Your Crisis Communication Needs in the Public Sector
BlackBerry and AWS have teamed up to accelerate organizational responsiveness to critical events that impact their people. So organizations can now take advantage of the highly scalable cloud-based infrastructure offered by AWS, allowing them to maintain their security posture as their employee base grows.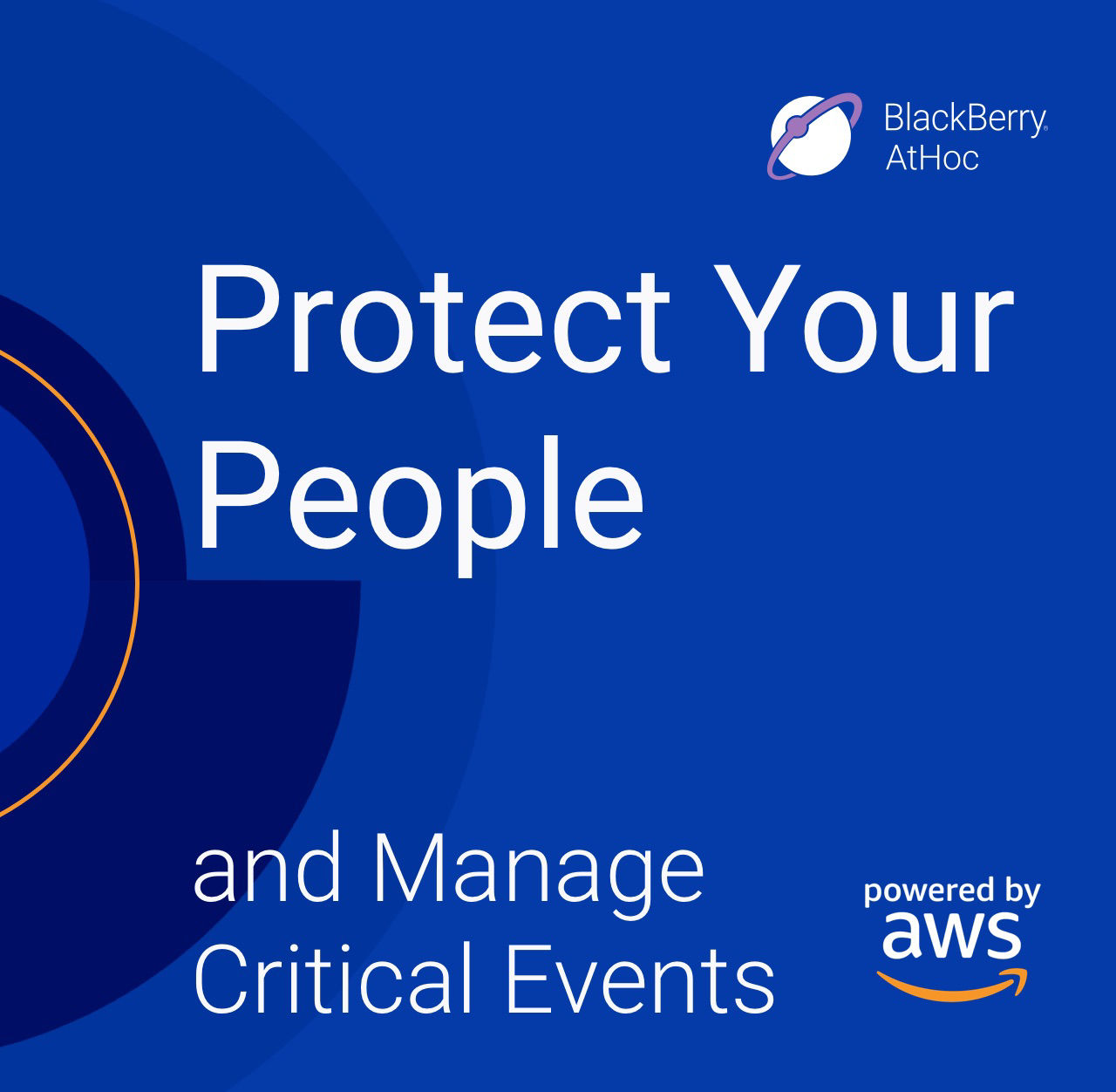 Ready for Anything Podcast
Communicating through critical events and beyond
The next critical event is coming – whether you're prepared for it or not. Take a deep dive - with experts in business continuity, crisis communications, public safety and more – into the issues that matter most when the stakes are high and being prepared is everything. If you're responsible for keeping the public safe, employees in the know and operations running, you don't want to miss this.