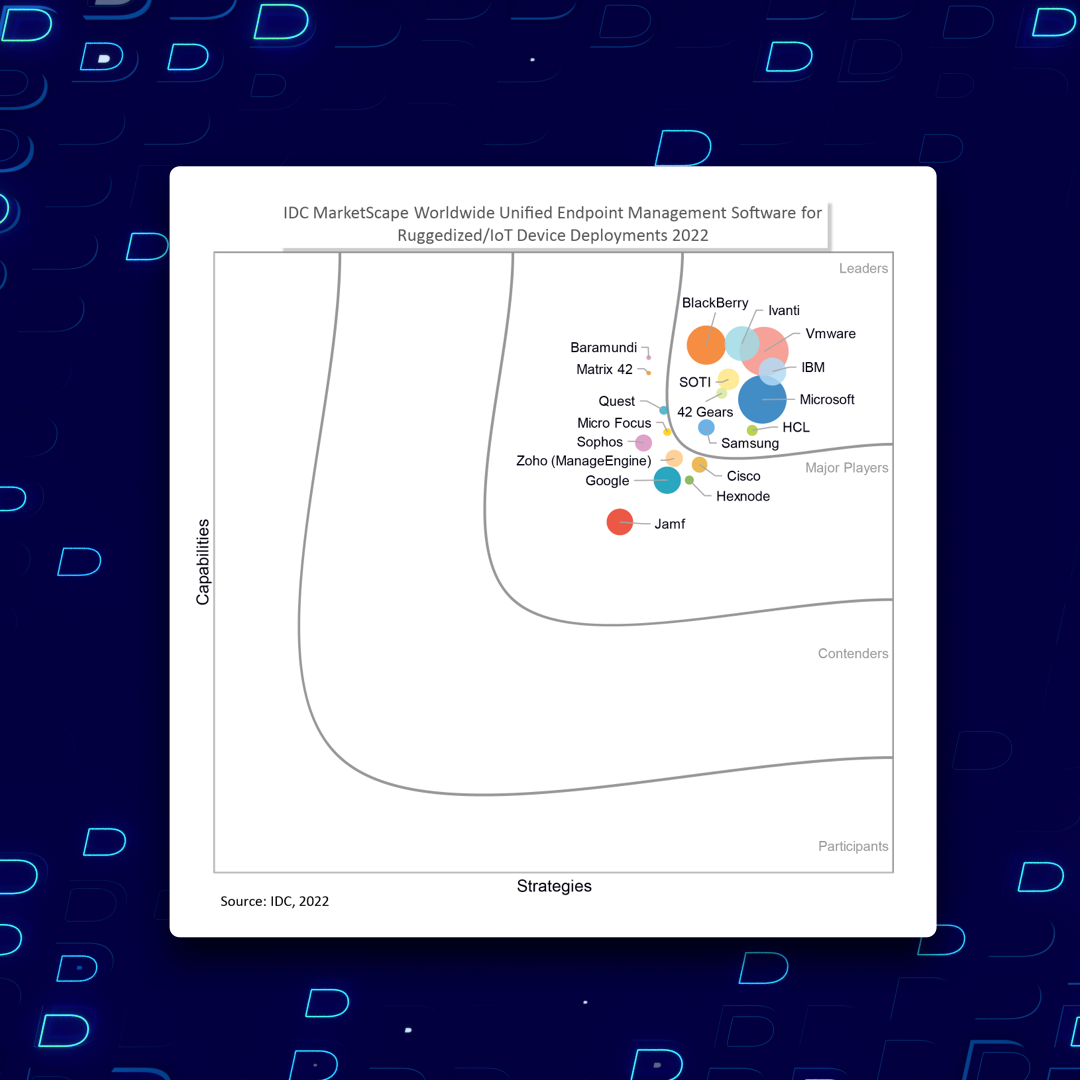 Get the UEM Software for Ruggedized/IoT Device Deployments Evaluation
BlackBerry was named a leader in unified endpoint management (UEM) software globally. In the report, IDC MarketScape evaluates quantitative and qualitative characteristics that define current market demands and expected buyer needs. The report evaluates vendors and highlights key factors that are expected to drive success in the UEM market.
This recognition follows news of BlackBerry and Google teaming to launch Chrome Enterprise Management with BlackBerry UEM, providing a full suite of UEM support for a growing number of devices running Google® Chrome™ OS and Chrome™ browser in enterprises.
IDC MarketScape vendor analysis model is designed to provide an overview of the competitive fitness of ICT suppliers in a given market. The research methodology utilizes a rigorous scoring methodology based on both qualitative and quantitative criteria that results in a single graphical illustration of each vendor's position within a given market. The Capabilities score measures vendor product, go-to-market and business execution in the short-term. The Strategy score measures alignment of vendor strategies with customer requirements in a 3-5-year timeframe. Vendor market share is represented by the size of the icons.