Take Ransomware Prevention and Protection to the Next Level
Leverage the Power of Cylance AI
Enterprise ransomware attacks have skyrocketed. Reactive solutions can't protect your business and data anymore. Learn how BlackBerry can help you transition from a reactive to a prevention-first approach to ransomware protection.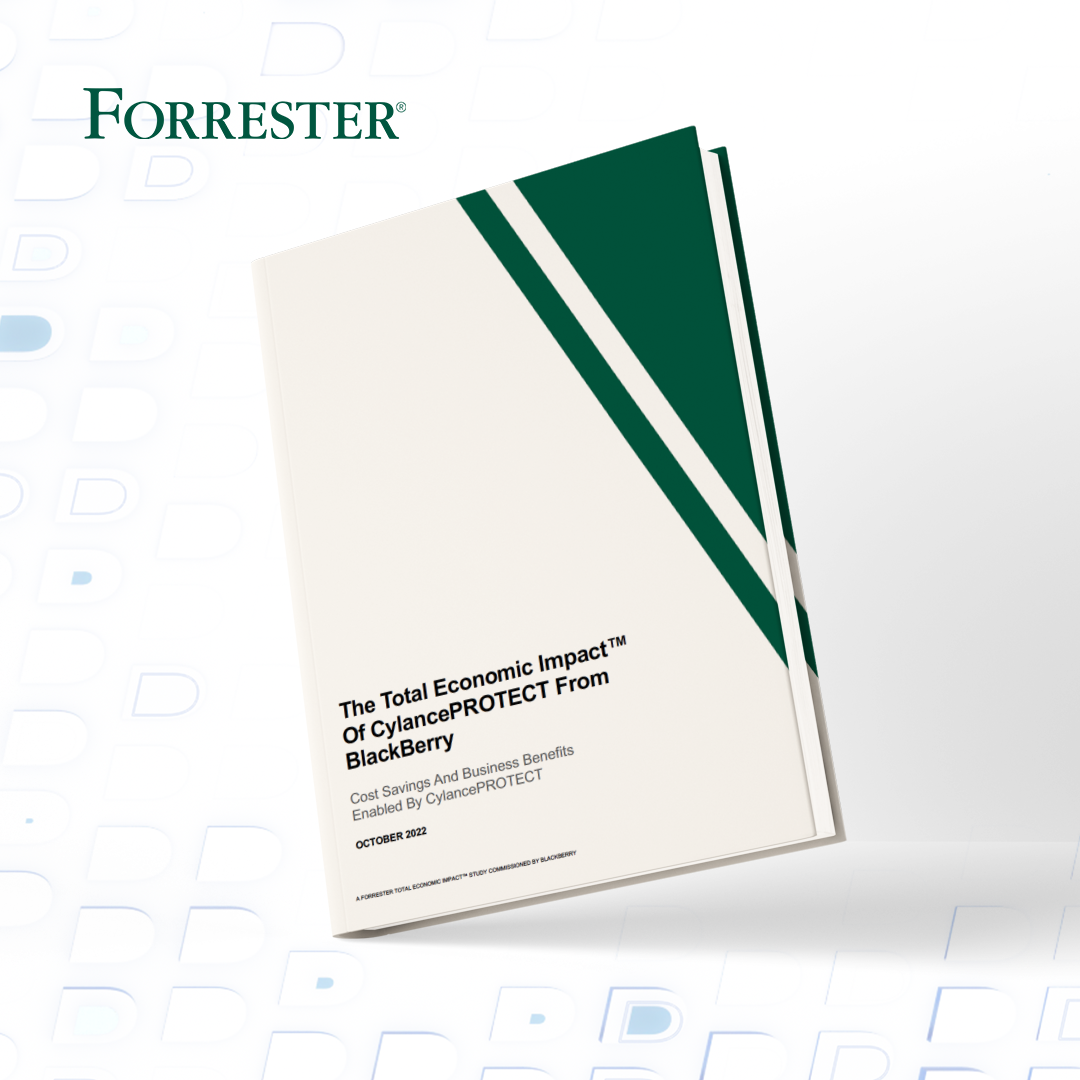 The Total Economic Impact of CylancePROTECT from BlackBerry
Cost Savings and Business Benefits
Endpoint protection solutions are a critical part of your security portfolio. But not all platforms are created equal. BlackBerry commissioned Forrester Consulting to conduct a Total Economic Impact™ (TEI) study and examine the potential return on investment (ROI) enterprises may realize by deploying CylancePROTECT.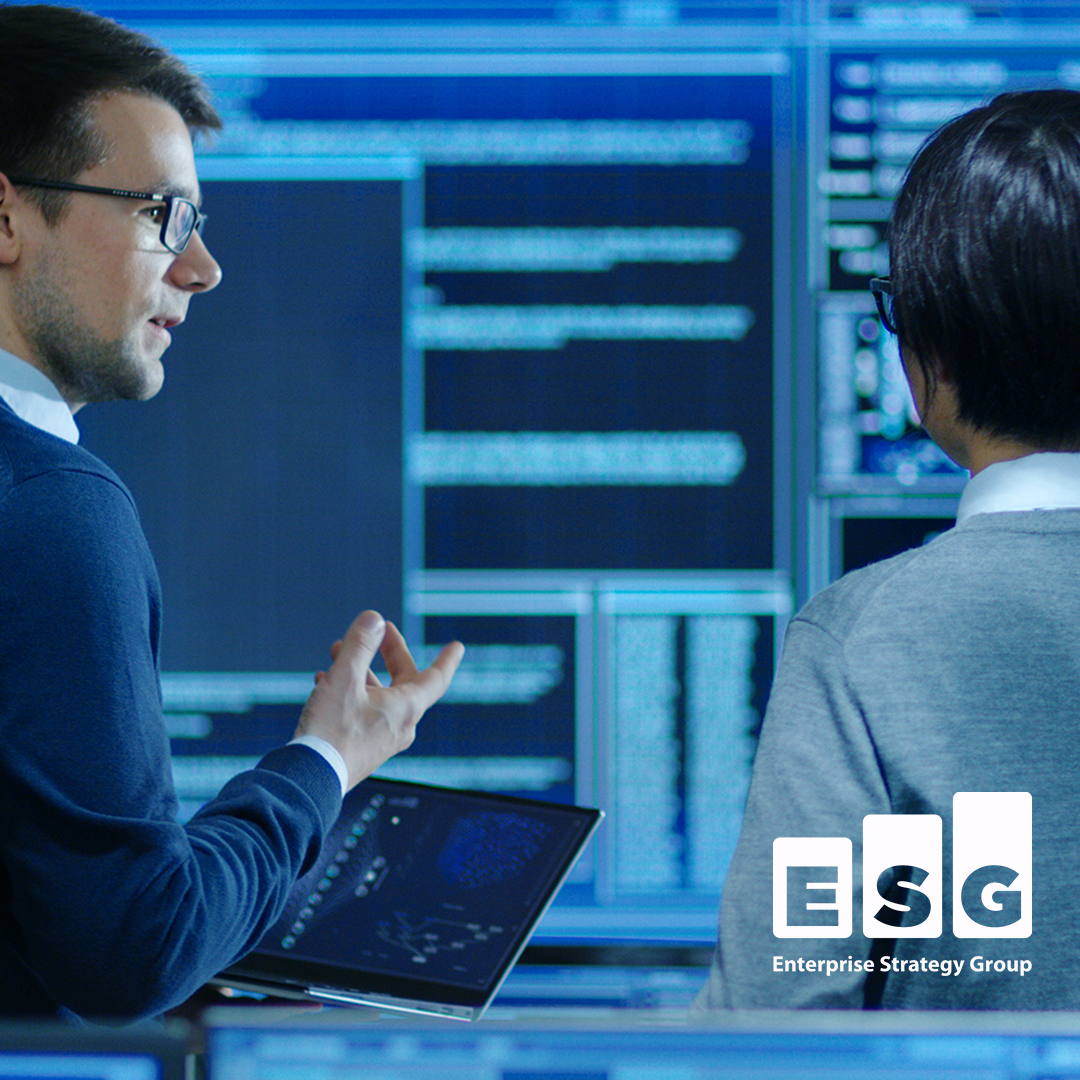 BlackBerry and ESG Analyst Original
Zero Trust, Maximum Protection: The Evolution of Modern Security Strategies
Effective prevention has historically been challenging, but new technology has dramatically changed what is now possible. With the right behavior-targeting software in place, AI and machine learning can be leveraged to great effect.
Tune in to this webinar from BlackBerry and ESG to deep dive into the evolution of endpoint security and uncover the wide-ranging impact that Zero Trust could have on your organization. Expert speakers will tackle: 
The limitations of current prevention strategies 
The most effective ways to shape your cybersecurity funnel 
How Zero Trust fits into your network 
And much more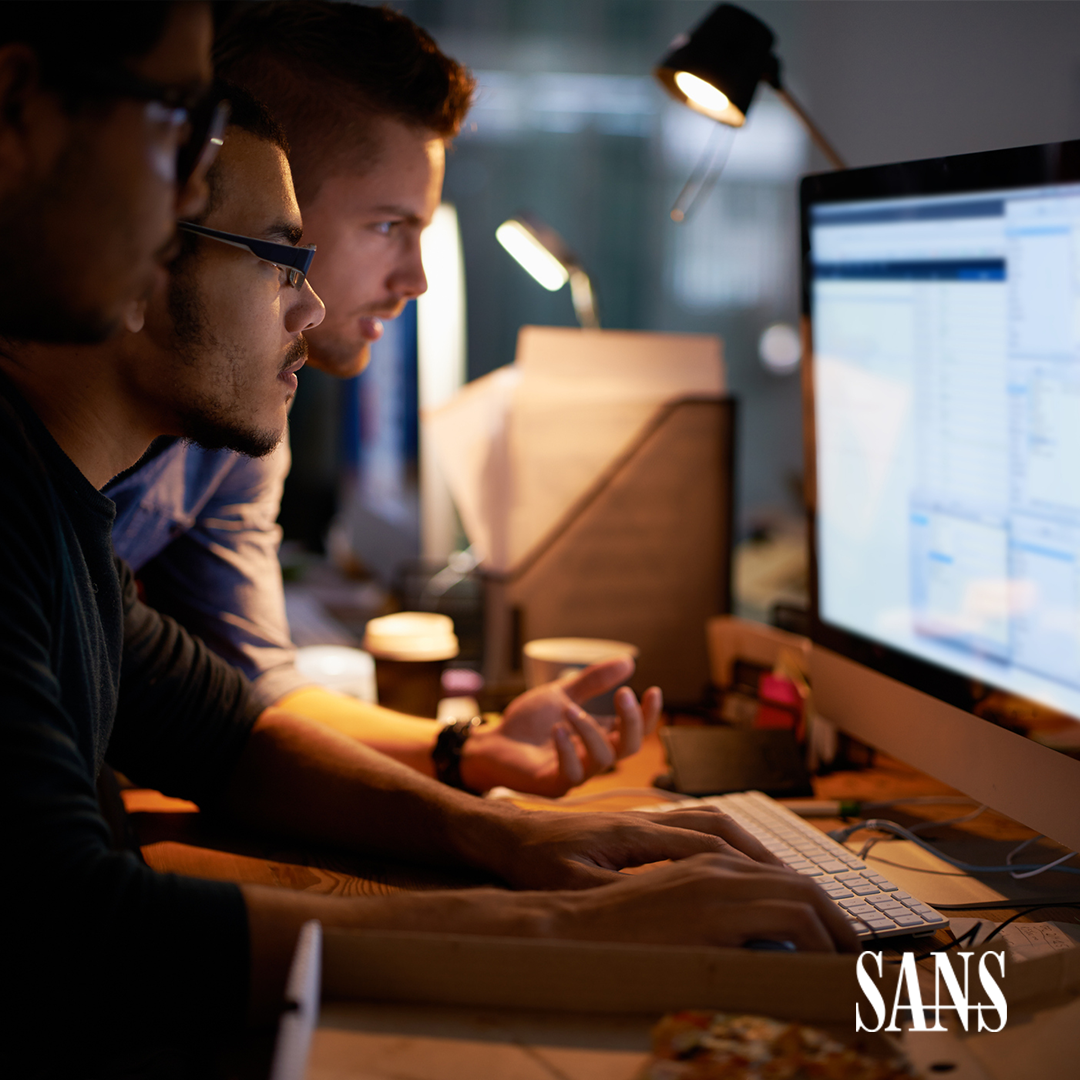 At The Intersection of Endpoint Protection and Incident Response
Why Every Security Strategy Needs IR — and Vice-Versa
Prevent, Detect, Respond. These are the cornerstones of information security—and they must work in tandem. Yet many organizations treat incident management as separate from their SOC. Learn why that's an issue—and what you should do instead.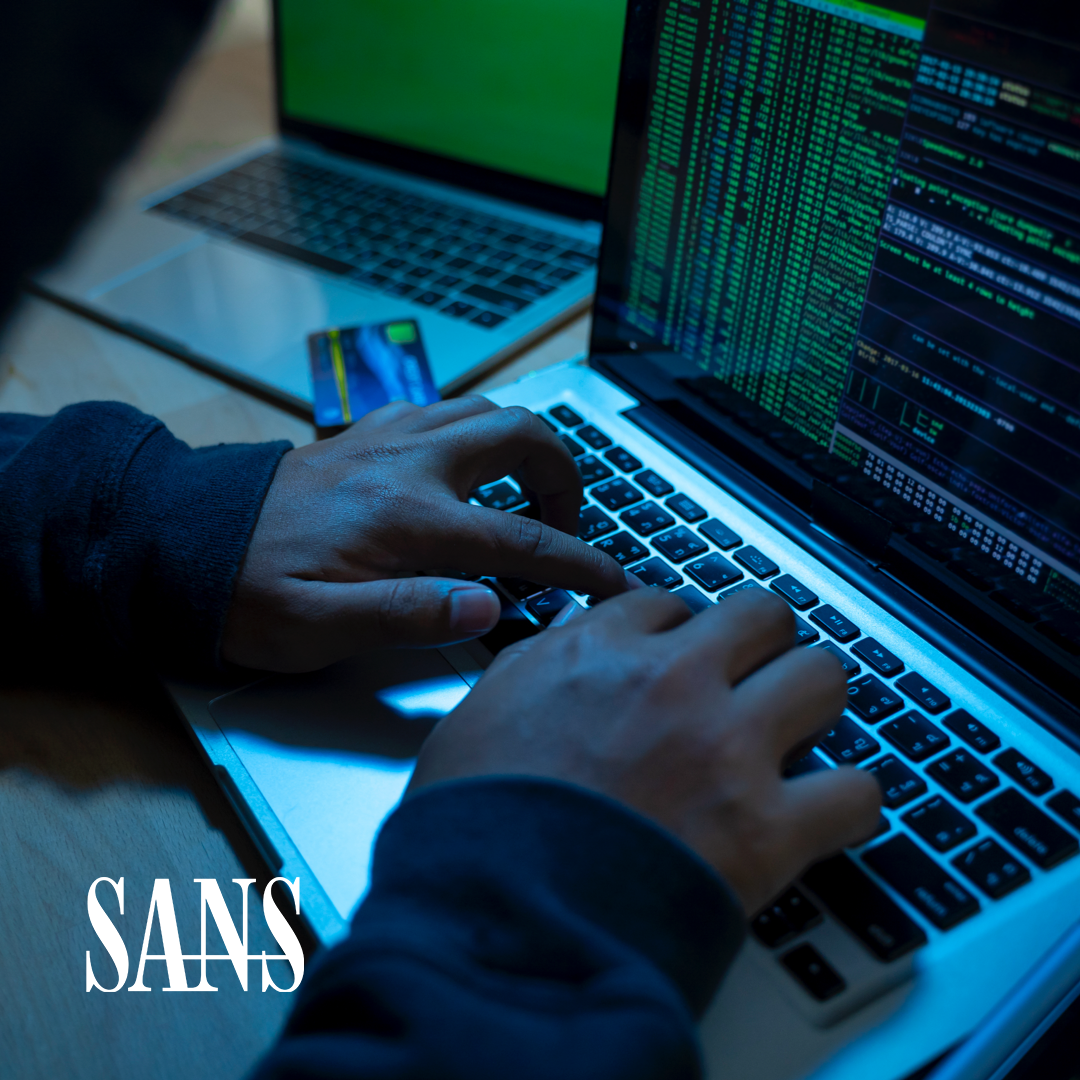 Anatomy of a Ransomware Operation
Go under the hood and learn the eight stages of a modern ransomware operation
In this paper, we discuss the phases of a ransomware operation. These phases can broadly be categorized by eight stages. Learn what these stages are and the flow of a ransomware operation from the threat actor's viewpoint.
If you missed the live webinar, watch it on-demand to see SANS Senior Instructor Jake Williams, and BlackBerry Principal Incident Response Consultant and SANS Instructor Ryan Chapman, as they dissect and analyze today's typical ransomware operation.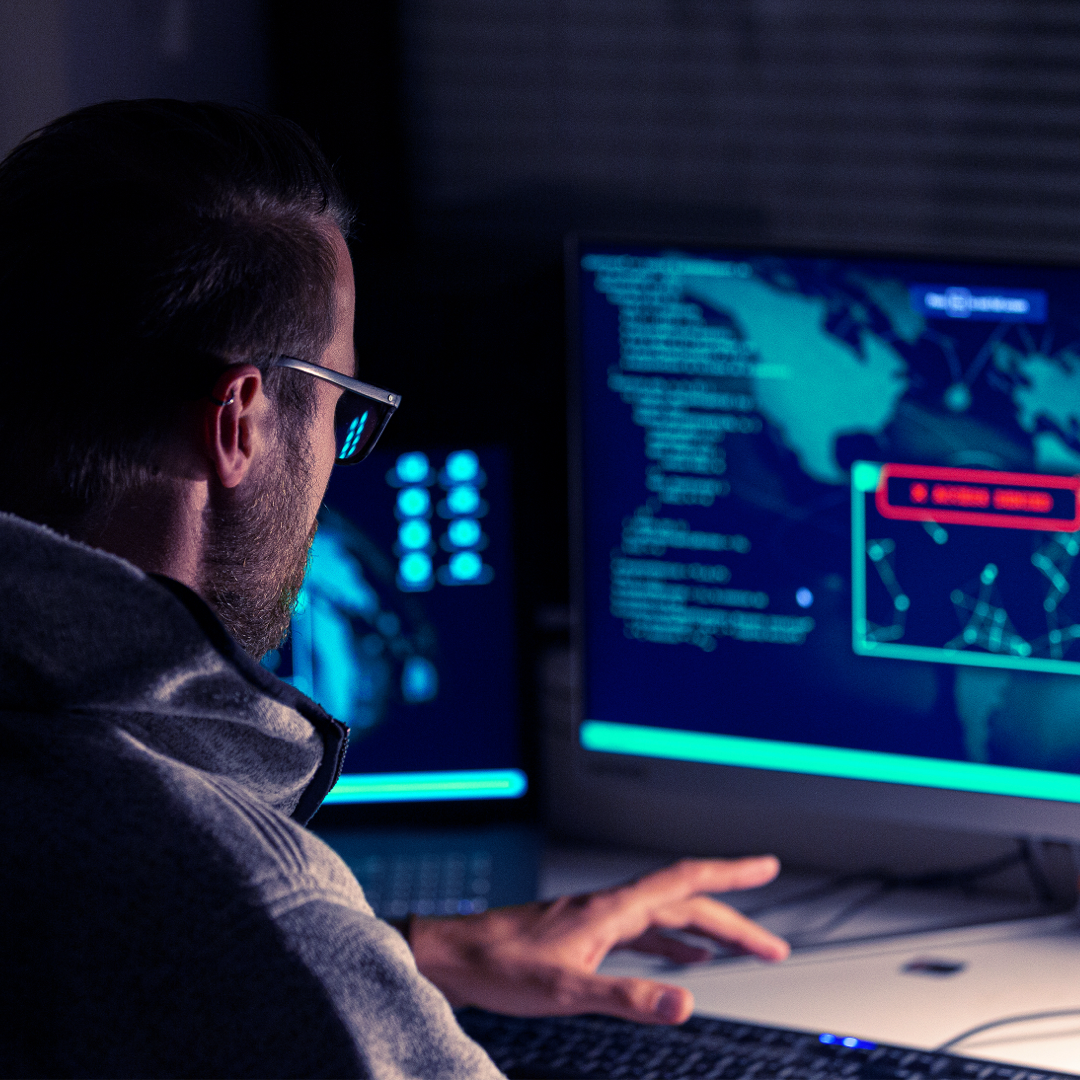 Businesses Held for Ransom
The Threat of Ransomware Is Rapidly Evolving
Malicious cyberattacks are a serious global threat to organizations of all sizes. Growing more sophisticated each day, hackers are sharpening their attack tools.
For instance, in 2021:
Malware targeted 14 out of 16 critical infrastructure sectors
80% of organizations struck by cyberattacks suffered a repeat attack
21 days is the average downtime from a successful infection 
How can your business get the best ransomware protection? Know that prevention is possible. Find out how.
The Ransomware Kill-Chain
Ransomware threat actors are becoming increasingly adept at exploiting vulnerable system services and unpatched operating systems to launch their attacks. However, most ransomware breaches still require end-user interaction.
Infection
Ransomware executes and establishes persistence mechanisms when an end-user clicks on a link or opens a weaponized attachment in a threat actor's email.
Command and Control
The attacker demands payment for the decryption key the victim needs to recover their files or risk losing them permanently if they miss the payment deadline.
Encryption
The ransomware uses the key to encrypt both the victim's hard drive(s) and all network-accessible data stores.
Extortion
The attacker demands payment for the decryption key the victim needs to recover their files or risk losing them permanently if they miss the payment deadline.
Payment
Ransomware payments are typically made with digital currencies, such as bitcoin, that are difficult, but not impossible, to trace. Most, but not all, transactions end successfully.
Are you under attack? Talk to a BlackBerry Expert Today about Our Portfolio of Ransomware Protection and Remediation Solutions
Many companies are trying to figure out what the best solution is to mitigate and prevent ransomware. BlackBerry has you covered! Ever since we purchased the product over three years ago, we have yet to have one computer infected with any type of virus, ransomware, malware, etc.
IT Team Lead at Anonymous Higher Education Company
Thanks to the AI engine that doesn't rely on signatures. CylancePROTECT® has prevented many ransomware infections and other malicious files, saving us lots of money.
Information Security Engineer at Anonymous Healthcare Firm
Two years after its initial deployment, CylancePROTECT is still quietly at work combatting malware, memory exploits, malicious scripts, weaponized docs, and other threats at Dexar Group. We haven't had to contend with a single ransomware incident since completing the deployment.
Daniel Cox, Chief Information Officer, Dexar Group
Since installing CylancePROTECT, we have seen zero incidents of ransomware and zero-days, and experienced zero down time from endpoint security incidents which is pretty impressive. BlackBerry makes my life much easier!
Dave Smith, Cape Intermediate Holdings
BlackBerry Provides Intelligent Ransomware Protection