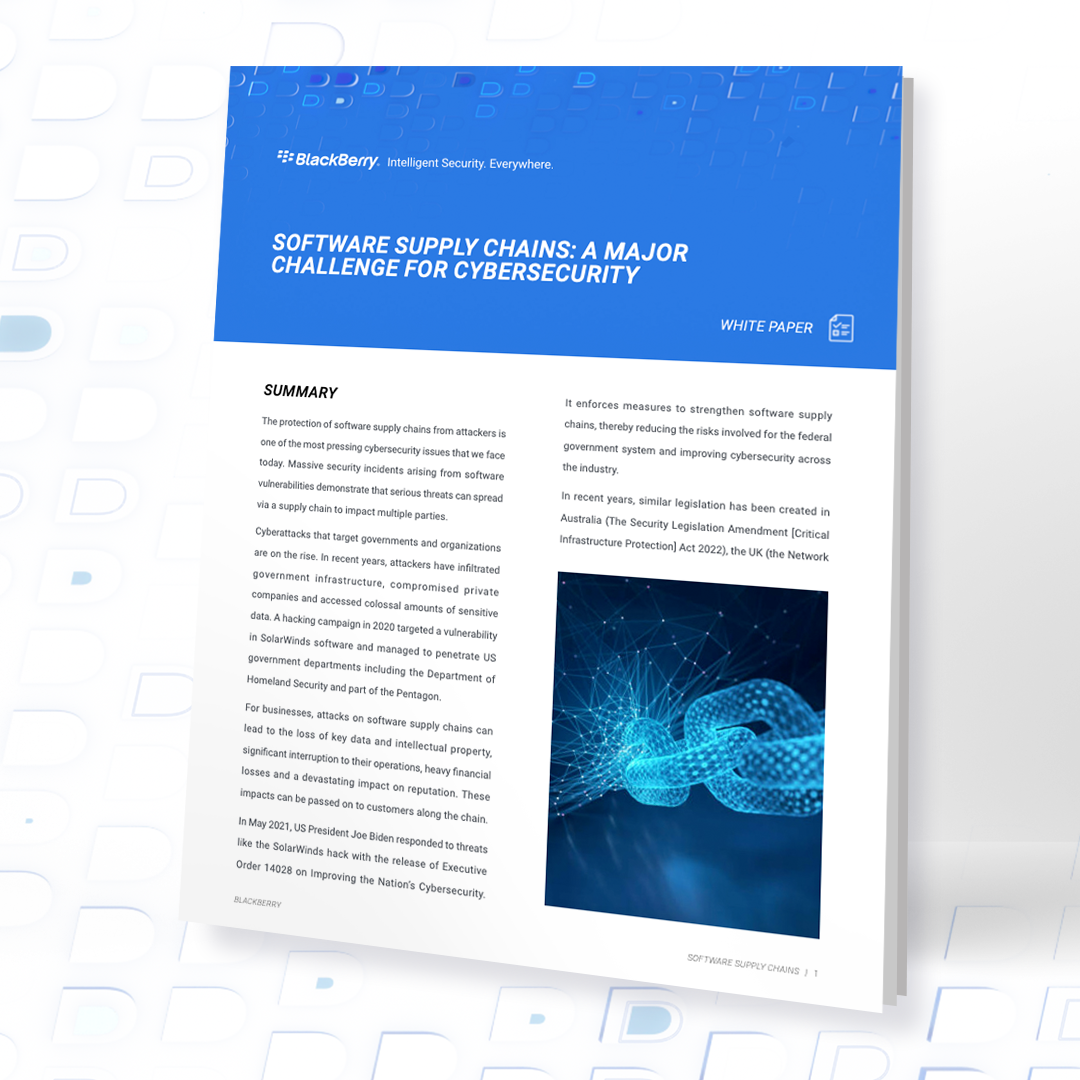 Software Supply Chains: A Major Challenge for Cybersecurity
It's not a matter of if, but when the next major open source or other widely used software code exposes a zero-day vulnerability. Unknown components and a lack of visibility on the software supply chain introduce blind spots containing potential vulnerabilities that can wreak havoc across not just one enterprise, but several.
According to new study commissioned by BlackBerry:
4 in 5 Software Supply Chains have been exposed to cyberattack in the last 12 months
80% of businesses uncovered hidden members of their supply chain that they were not previously aware of
Based on insights from 1,500 cybersecurity professionals, learn how your peers managed the risk of security breaches from their supply chains, related communication challenges, and the ramifications of governmental oversight of open-source software, and much more.