BlackBerry MSSP Partners
It's easy to offer BlackBerry
®
products to your customers. Our goal is to increase managed security service providers' (MSSPs') capabilities and customer confidence by offering advanced predictive
Cylance® AI
-driven endpoint protection.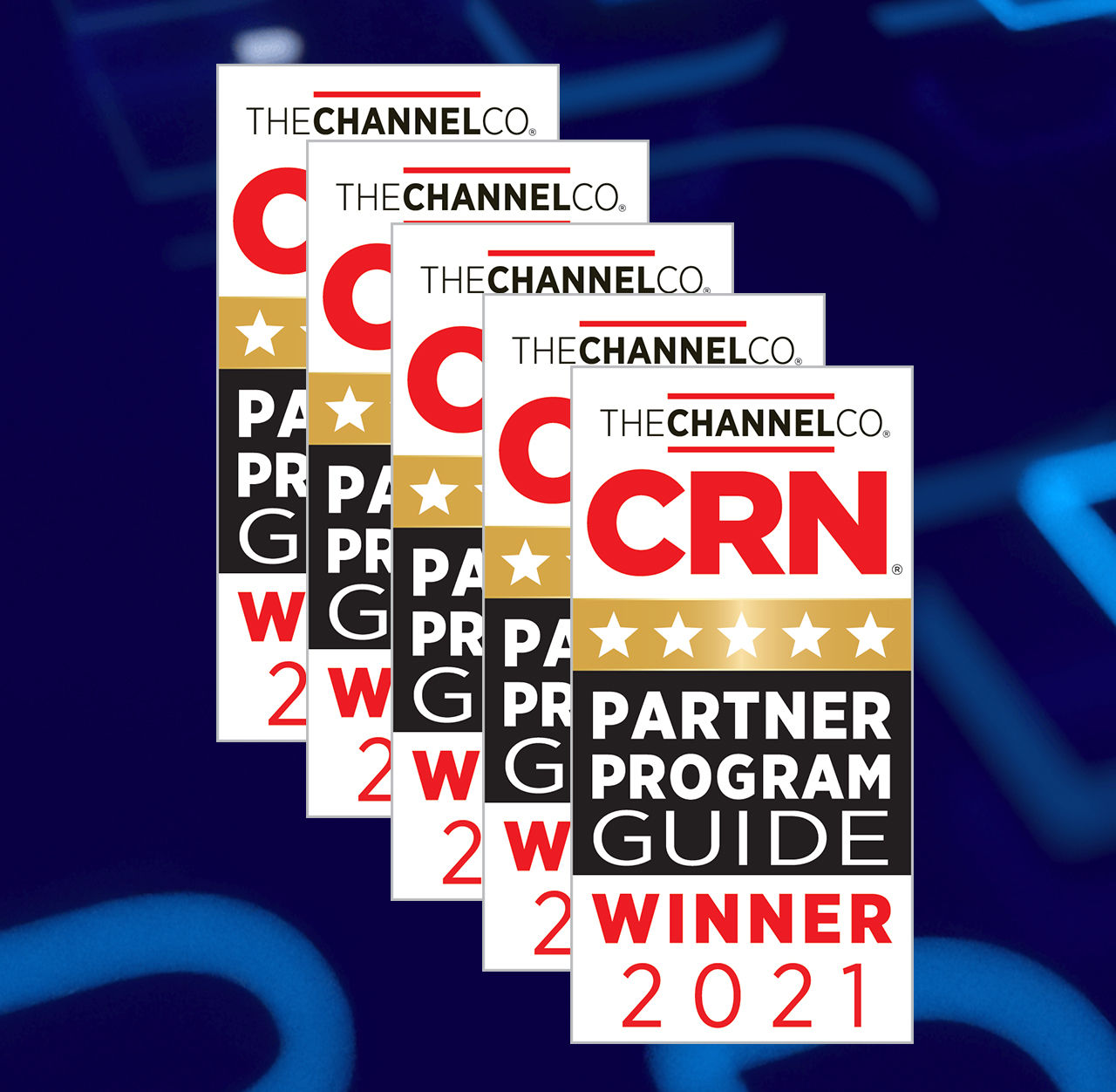 Join an Award-Winning Program
We are proud to have achieved a five-star rating in CRN's Partner Program Guide for the fifth consecutive year. The Partner Program Guide identifies the strongest and most successful partner programs in the channel today.
By becoming a BlackBerry® Partner, you will have access to resources and tools to build competencies and, most importantly, grow your business. BlackBerry software and services address every aspect of securing and enabling the Internet of Things (IoT), so you can support changing customer needs in an increasingly fragmented world of endpoints.
If you remember the first time that you had an iPhone placed into your hands and you realized what a breakthrough it was, CylancePROTECT® offers a similar leap in AI technology applied to cyber security endpoint protection.
Joe Tapias, Director of Business Development, CRITICALSTART
There are lots of options when it comes to Anti-Virus/Anti-Malware protection, but only one real choice if you want to win the fight. BlackBerry Cylance; nothing more nothing less!
Michael Crean, CEO, Solutions Granted 
Key Program Features
Our MSSP Partners Program encourages and assists our provider partners to grow their business with targeted support, resources, and incentives.
Progress
Two Program Levels
Platinum and Emerald with added benefits at the Emerald level as your BlackBerry business grows, including adding your logo to our MSSP Partner Web page and marketing support.
Profitability
Reduced Operations Costs
Significantly reduce malware helpdesk tickets—re-imaging is unnecessary when customers aren't compromised. Once deployed, ransomware is practically eliminated.
Request Information
Manage
Tools
Intuitive Multi-Tenant Console, Role Based Access, and simple API integration to popular platforms. All delivered through a secure cloud based console – no hardware required.
Request Information
Services
Options
Provide Cylance AI-enhanced Compromise Assessments, Incident Response, and Threat Hunting Services with BlackBerry Cylance products. Need additional support? Our team is here to help.
Standardize
Billing Options
Automated monthly billing on subscription licensing (payment is made in arrears)/Annual billing is available by request, payment based on standard terms.
Request Information
Discounts
That Grow
BlackBerry provides volume based discounted pricing. As your Cylance practice grows you will continue to achieve additional discounts.
Your Customers. Your Relationships.
MSSP's own their customer relationship: there is no direct communication between BlackBerry and your customers. When support is required, you contact Tier 3 experts directly.
Join the BlackBerry MSSP Partners Program today to take your security solution to the highest level of prevention.