BlackBerry AtHoc for Federal Government
Keep your personnel connected and safe when it matters most. Used and trusted by 75 percent of U.S. federal government employees, BlackBerry® AtHoc® unifies critical communications for effective multi-agency coordination across public and private sectors.
When you're running an event as complex as the G7 Summit, nothing ever goes exactly as planned. Anything can happen. BlackBerry AtHoc helps ensure that no matter what issues we encounter, we're ready to address them quickly and efficiently.
Michel Bouvier, Chief of Operations, Summit Integrated Command Center, Global Affairs Canada's Summits Management Office
BlackBerry AtHoc provides us with cost-effective ways to facilitate and enhance the safety and security of any community.
Maxim Zakurdaev, Enterprise Architect and Technical Product Management, Canada House of Commons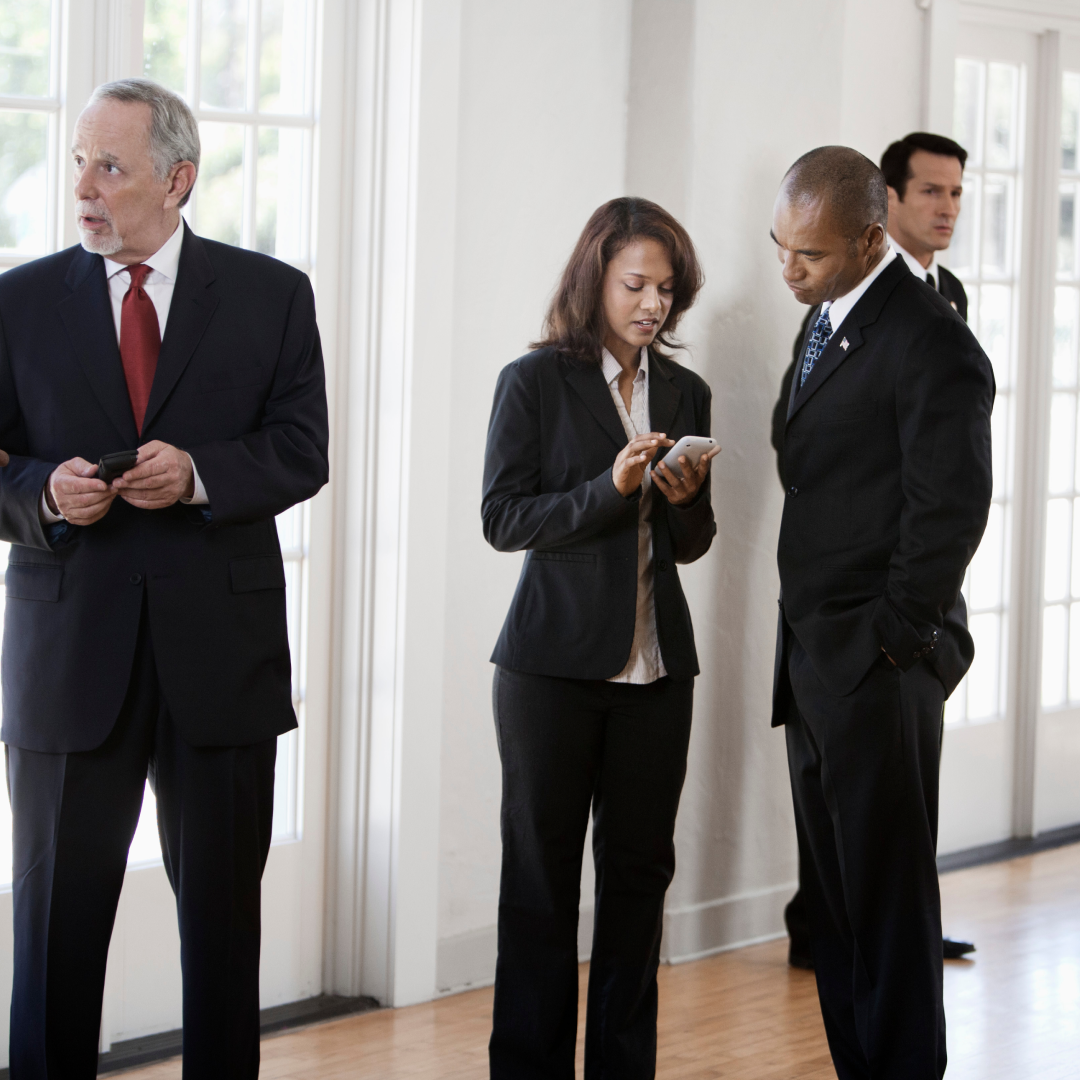 Unified Crisis Communication for Critical Events
BlackBerry AtHoc helps to protect life and property by connecting people, devices, and external entities in times of crisis. BlackBerry AtHoc exceeds industry and U.S. government security requirements including NIST SP800 and is a FedRAMP- and StateRAMP-authorized crisis communication system. BlackBerry AtHoc also complies with Europe's General Data Protection Regulation (GDPR).
Personnel Accountability
BlackBerry AtHoc enables real-time visibility into personnel location, enabling your teams to keep close tabs on far-flung staff members. As a single source of truth, BlackBerry AtHoc empowers commanders to protect first responders on the scene and in the field.
Integrated Communication and Coordination
BlackBerry AtHoc disseminates information and enables situational awareness across partner organizations, for any number of entities. Connect all organizations to strengthen coordination and speed communication. BlackBerry AtHoc meets specific government requirements outlined in H.R.615, the U.S. Department of Homeland Security
(DHS) Interoperable Communications Act
.
Agency-Wide Mass Notification
Communicate across all channels (smartphones, tablets, computers, desk phones) to notify personnel throughout the organization.
BlackBerry AtHoc also allows agencies to share authoritative information with the public in real time during crises and integrate with Canada's NAAD and U.S. FEMA's IPAWS to reach the public via alerting systems such as Commercial Mobile Alert System (CMAS), Wireless Emergency Alerts (WEA), Emergency Alert System (EAS), and NOAA HazCollect for non-weather emergency messages (NWEMs).
Alerts can be sent to mass communication devices, such as sirens, radios, fire panels, radio and TV systems, and digital billboards.
Gold Winner — Government Cybersecurity
The 
2023 Cybersecurity Excellence Awards 
honor companies that demonstrate excellence, innovation and leadership in information security. Based on the strength of their nomination and the popular vote by members of the Information Security Community, we are proud to be named a winner of the 2023 Cybersecurity Excellence Award in the category Cybersecurity Industry Solution—Government.
Certifications and Compliance
National governments worldwide trust BlackBerry to meet their secure communication and operational continuity needs. More U.S. federal government agencies use BlackBerry AtHoc to help protect their people than any other emergency notification system or crisis communication solution.
BlackBerry AtHoc complies with many international standards:
ISO 22301 and other business resilience standards
ISO/IEC 27001:2013 – Information Security Management System Certified
General Data Protection Regulation (GDPR)
BlackBerry AtHoc complies with the following U.S. federal personnel accountability mandates:
U.S. Department of Homeland Security: DHS Directive 008-04

NIST SP 800-53 Rev 3 (at a moderate FIPS 199 classification)
Support Anti-Terrorism by Fostering Effective Technologies (SAFETY) Act designation
FEMA Safety law emergency plans under OSHA and Canada's equivalent
U.S. Department of Defense: DoDI 3001.02
U.S. Department of Veterans Affairs: VA Directive 0325
U.S. FEMA Guidance Directives: FCD 1
U.S. OPM Accountability: Executive Order 13197
Defense Information Assurance Certification and Accreditation Program (DIACAP) Certification and Accreditation
Data Center Certifications: SSAE-16 SOC I Type II Certified and LEED Certified Data Center