COVID-19 MANAGEMENT FOR EMPLOYERS
SIMPLIFY VACCINATION TRACKING AND IMPROVE DECISION-MAKING
Commercial and government organizations need a simple, secure way to collect and track the COVID-19 vaccination and test status of employees and other personnel, whether to comply with a government mandate or implement a workplace policy. Leaders need visibility into vaccination metrics for decision-making, and employees expect a quick and easy process that they trust to keep their personal information private.
Consistent communication
Keep your staff and visitors up to date on:
Health and safety guidance
Vaccination policies
Heath checks and COVID-19 testing procedures
Public health threats
Situational awareness
Make decisions in real time based on:
Vaccination status
COVID-19 test results
Daily health checks
Contact tracing
Business continuity
Minimize workplace disruptions by:
Knowing who can work on site
Protecting individually identifiable health information
Improving employee retention
HOW EMPLOYEE VACCINATION TRACKING WORKS
When you automate employee vaccination tracking with a BlackBerry® critical event management solution, you can:
Track data that changes over time, such as vaccination status
Ensure data privacy and security
Minimize administrative time collecting vaccination status
Automate communication workflows with ready templates
Target recipients based on individual and group attributes
Access detailed reporting and analytics
Drive informed management decision making
Integrate with human resources and other enterprise systems
RESPOND TO DYNAMIC SITUATIONS, LIKE THE COVID-19 PANDEMIC. AVOID BUSINESS DISRUPTION AND RISK TO PEOPLE, ASSETS, FACILITIES AND YOUR SUPPLY CHAIN.
END-TO-END COVID-19 MANAGEMENT
BlackBerry critical event management solutions help you manage COVID-19 vaccination tracking in your workplace.
Plan, Respond and Collaborate
Centralize and automate your approach to COVID-19 management with the capability to collect, track and report on vaccination rates and COVID-19 test results.
Notify Anyone on Any Device
Communicate targeted information with anyone, anytime, anywhere while everyone uses their preferred devices to update vaccination status and contact information.
Capture Critical Information
Cut error-prone manual processes and offer pick-list options, such as fully vaccinated, partially vaccinated, unvaccinated or decline status updates.
Real-Time Visibility of Personnel Safety
Attain real-time visibility into your COVID-19 vaccination metrics in a dashboard and roll-up reports to support management decision-making and business continuity.
DASHBOARD AND MOBILE VIEWS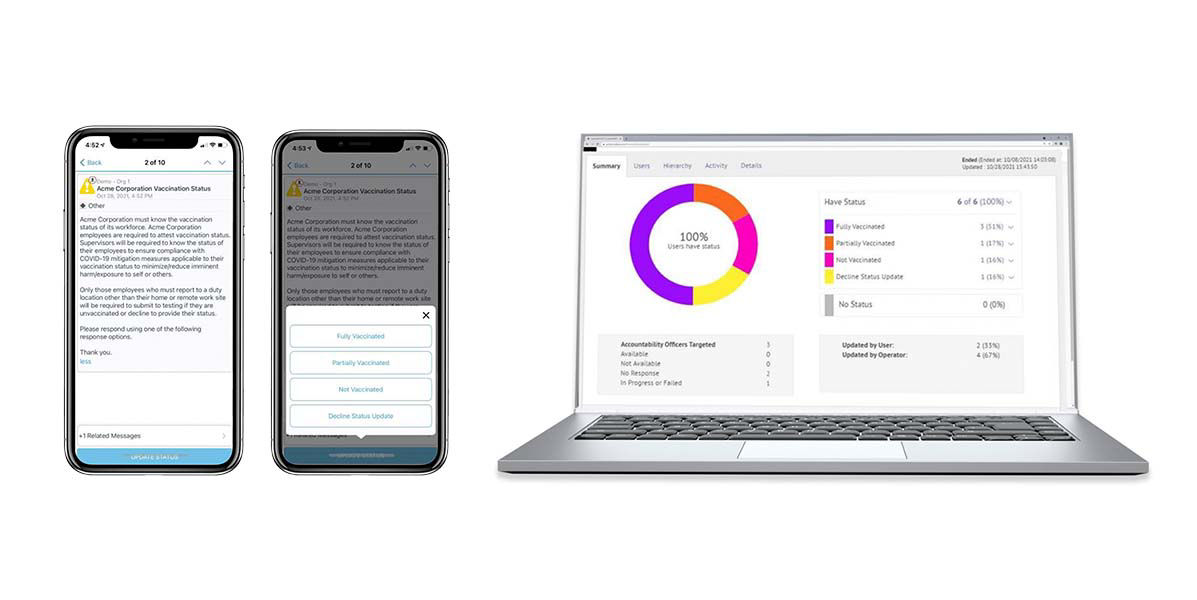 BLACKBERRY CAN HELP
BlackBerry has the expertise and resources to get your COVID-19 vaccination status tracking capability up and running in days, so you can focus less on COVID-19 administration and more on running your business. We provide:
Customizable vaccination status tracking
A highly secure cloud-hosted or on-premises solution
Customizable COVID-specific workflows, message templates and data attributes
A solution configured for your organization's requirements
Operator training, user instructions and report customizations
24x7x365 customer service and support from a dedicated account relationship manager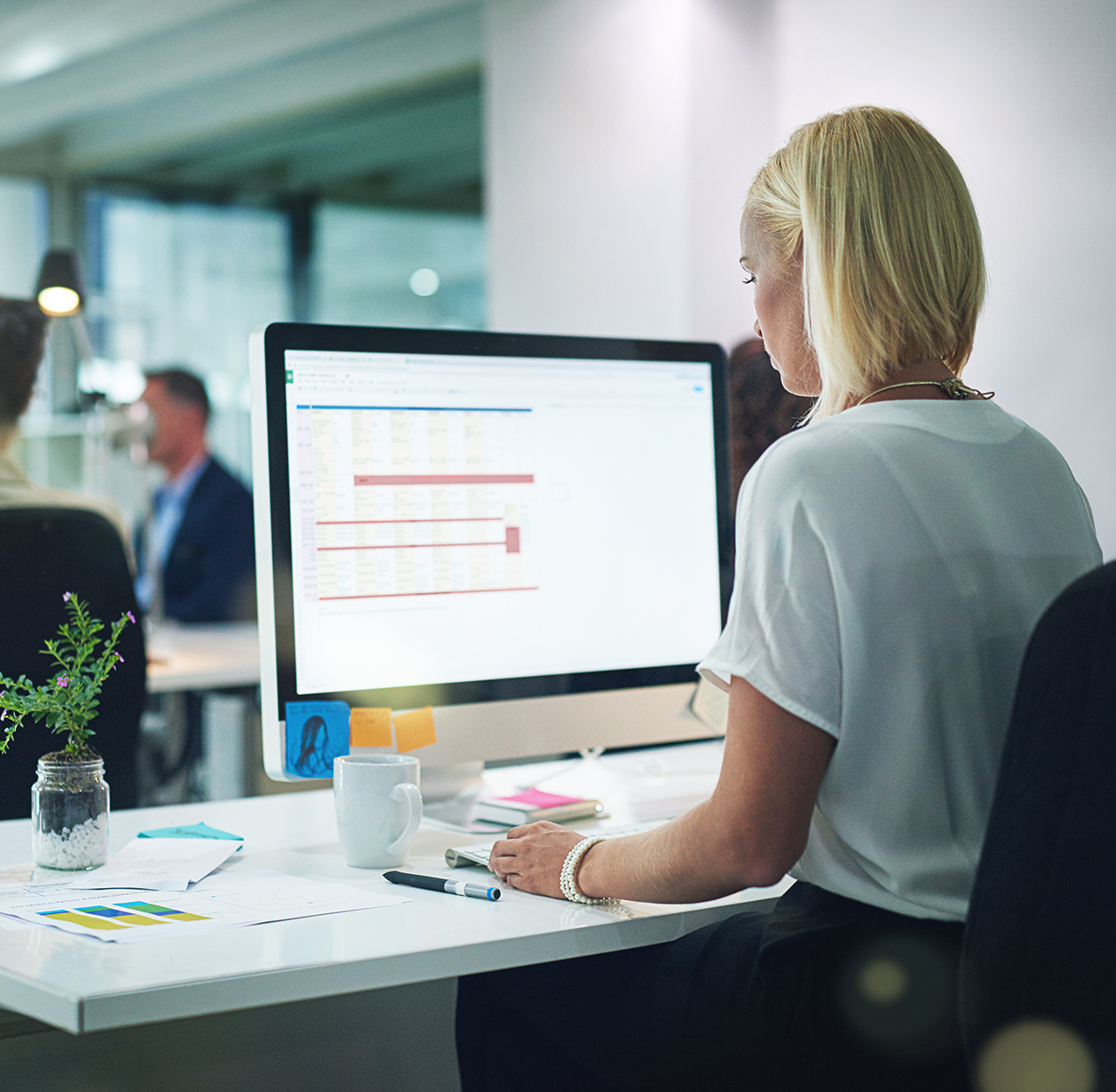 Get Started Today with a Free Demo
Discover the power of BlackBerry critical event management. Let one of our experts walk you through how BlackBerry® AtHoc® and BlackBerry® Alert can help your employees return to the office. Get a free, personalized demonstration.
COVID-19 Management Resources
Blog
Case Study: Expect the Unexpected - How BlackBerry Has Adapted to Provincial Government COVID-19 Regulations
COVID-19 Return to Work Resources